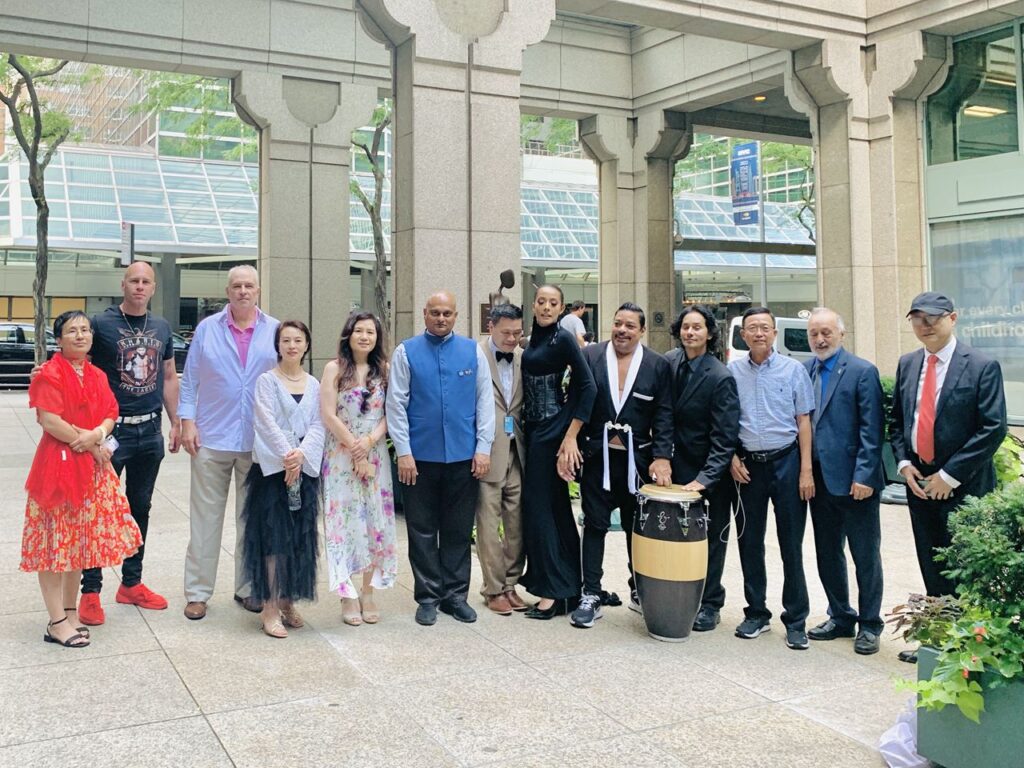 让世界充满爱,人民幸福美满。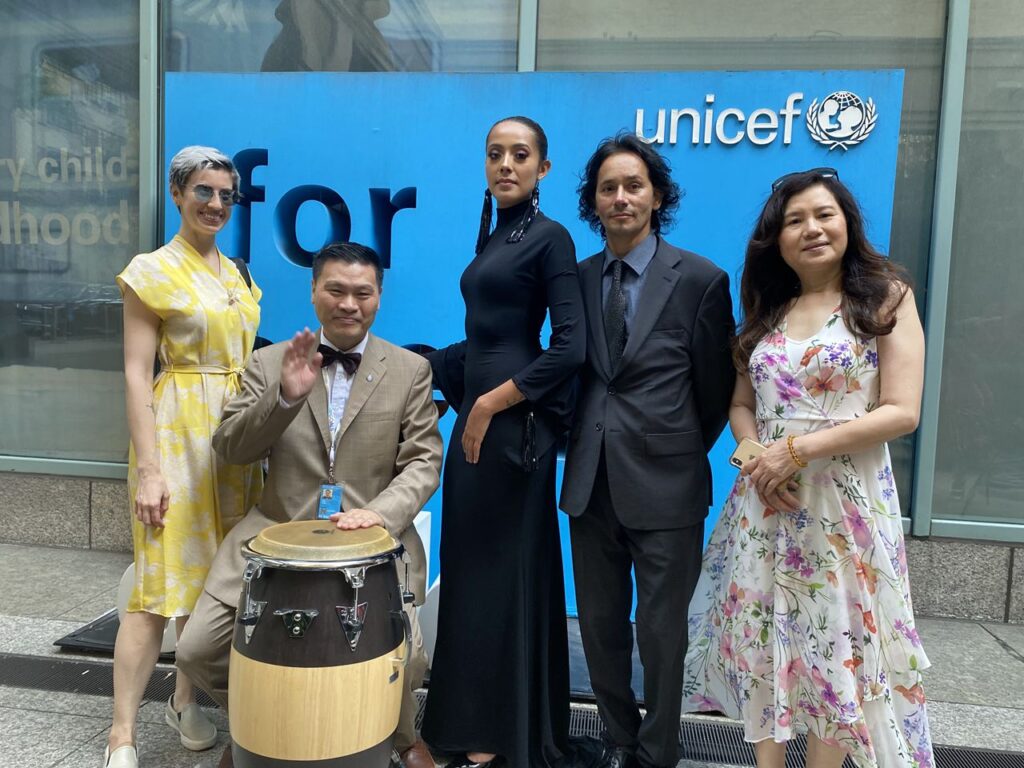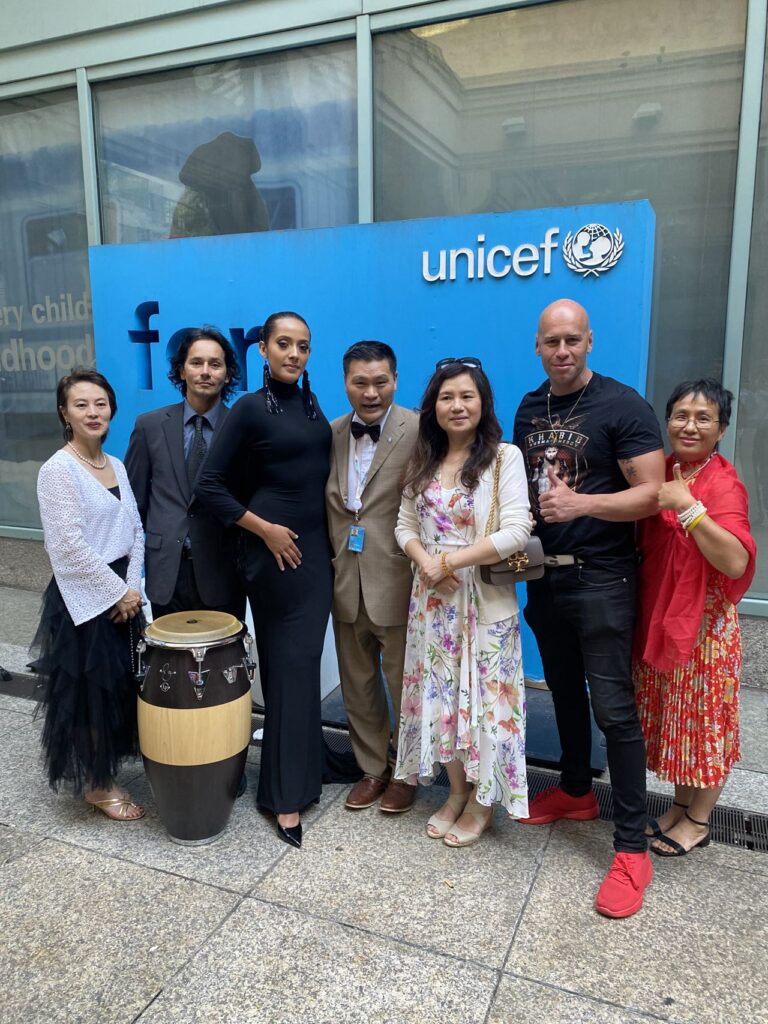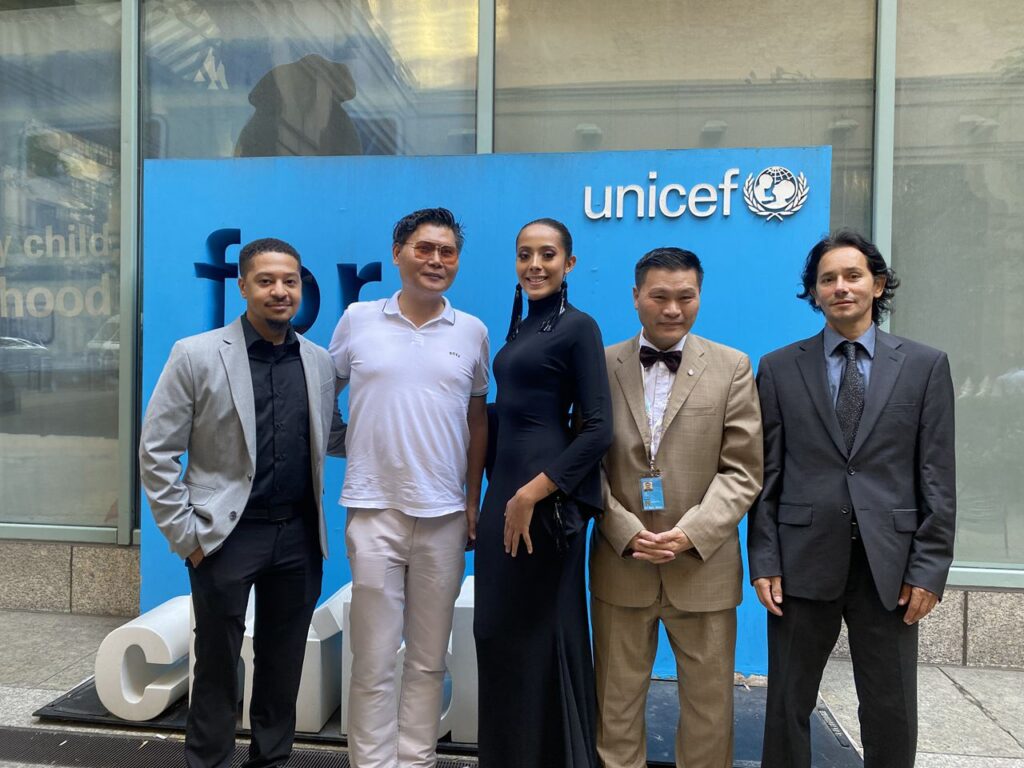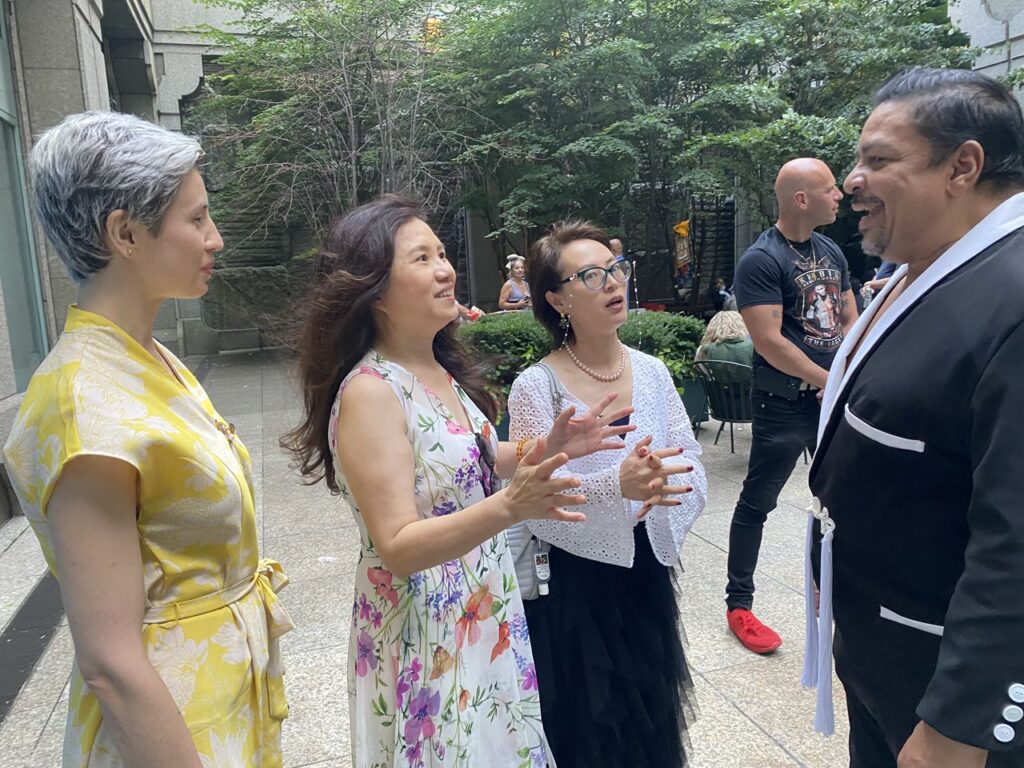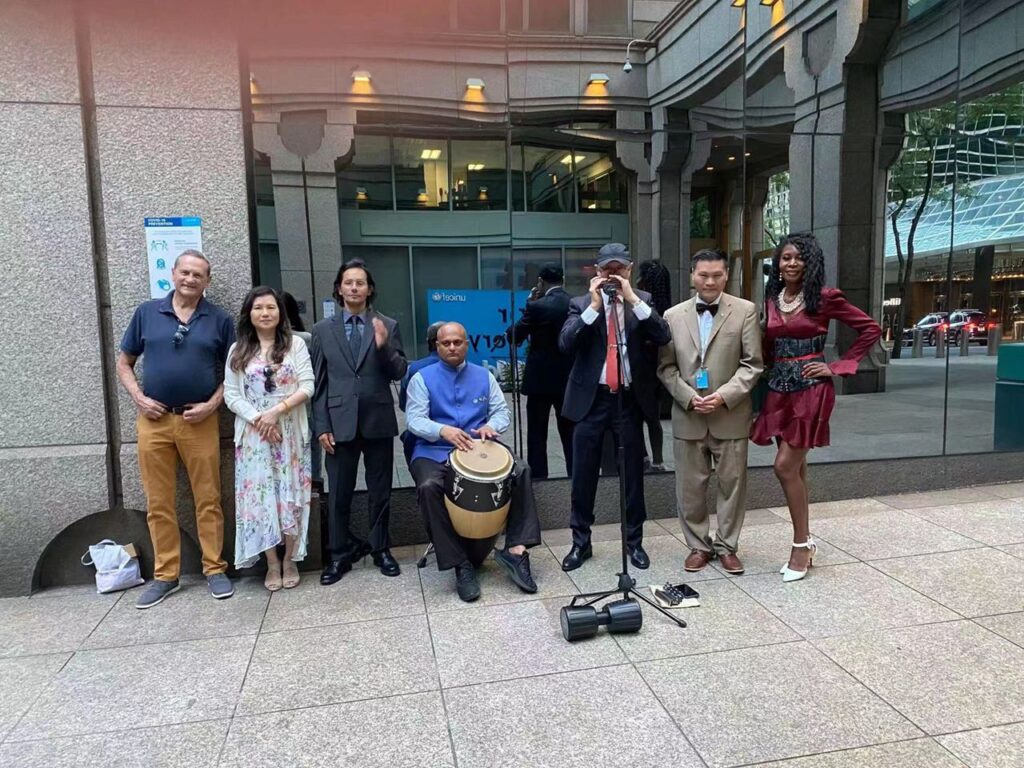 大爱文明,大爱艺术。联合国网合集团,向世界各国人民传递伟大的中华民族文明之道。大爱中华文明,大爱精神核心,帮助发展中国家妇女与弱势群体青少年儿童。人人享受平等,人人皆知有爱。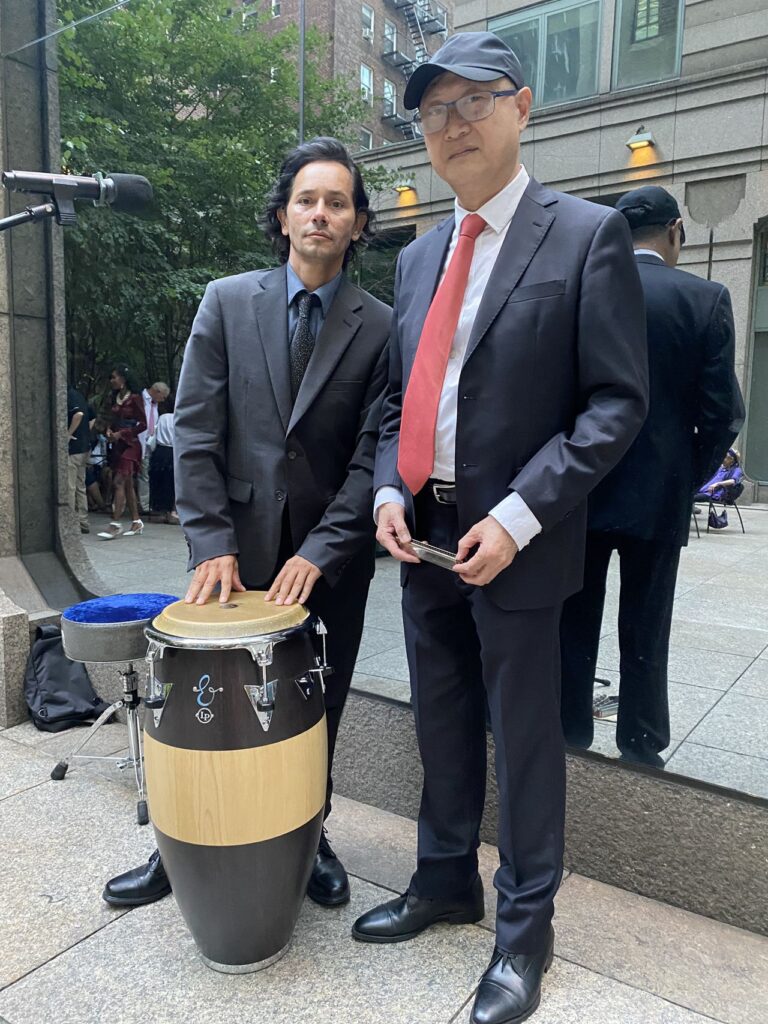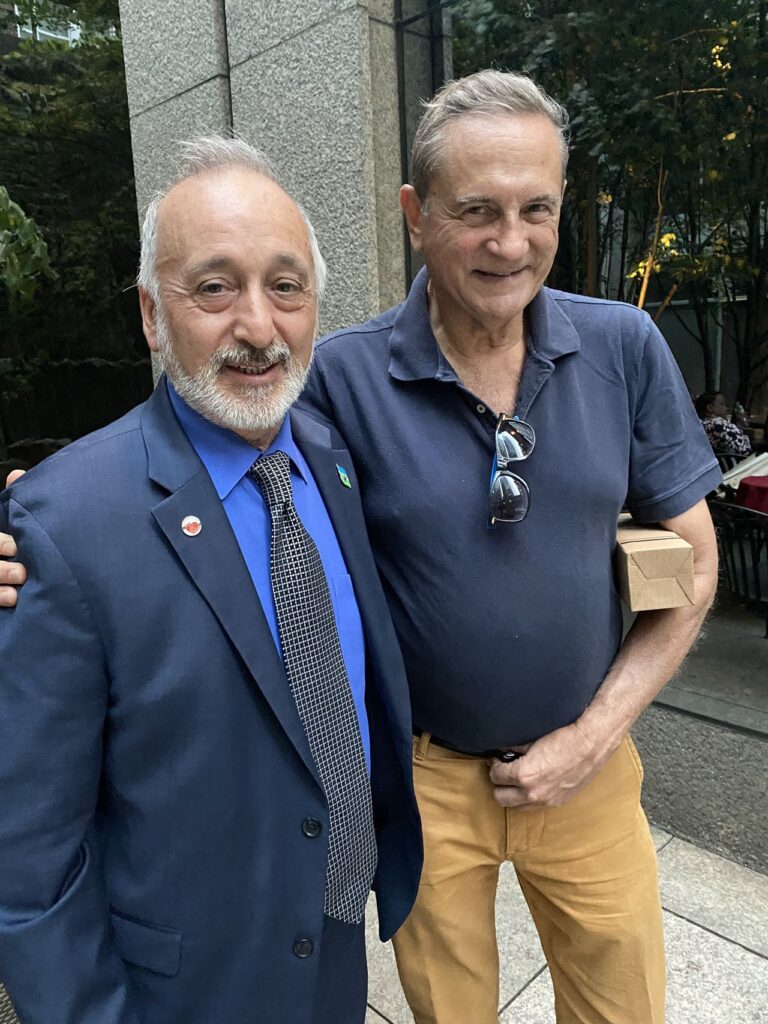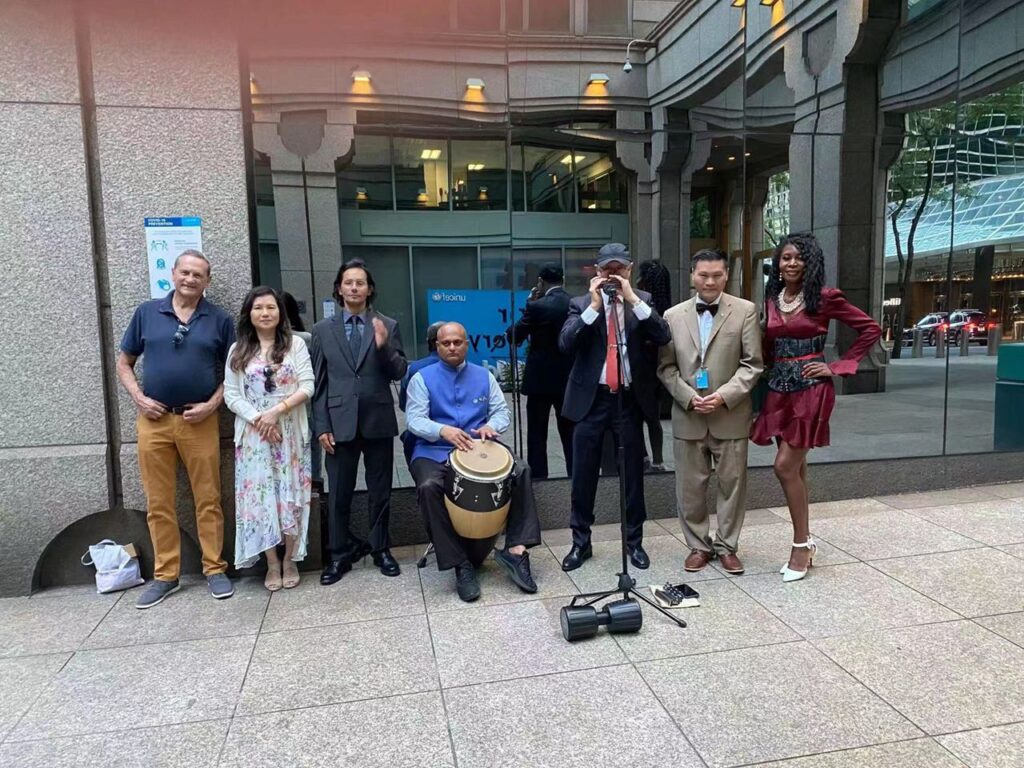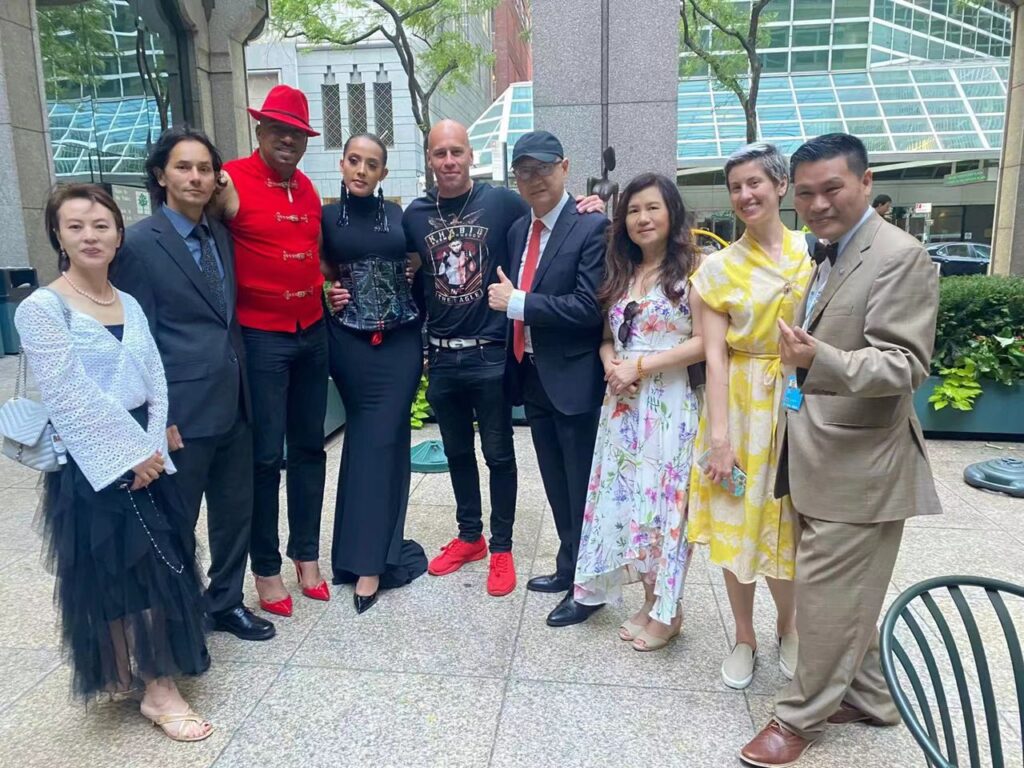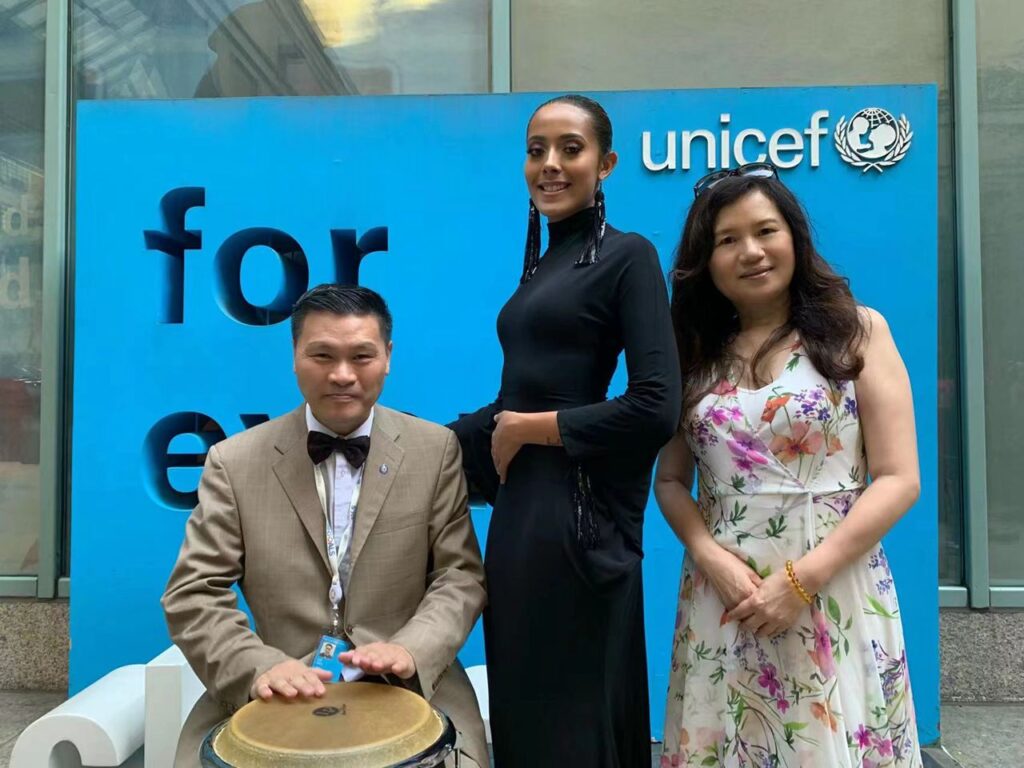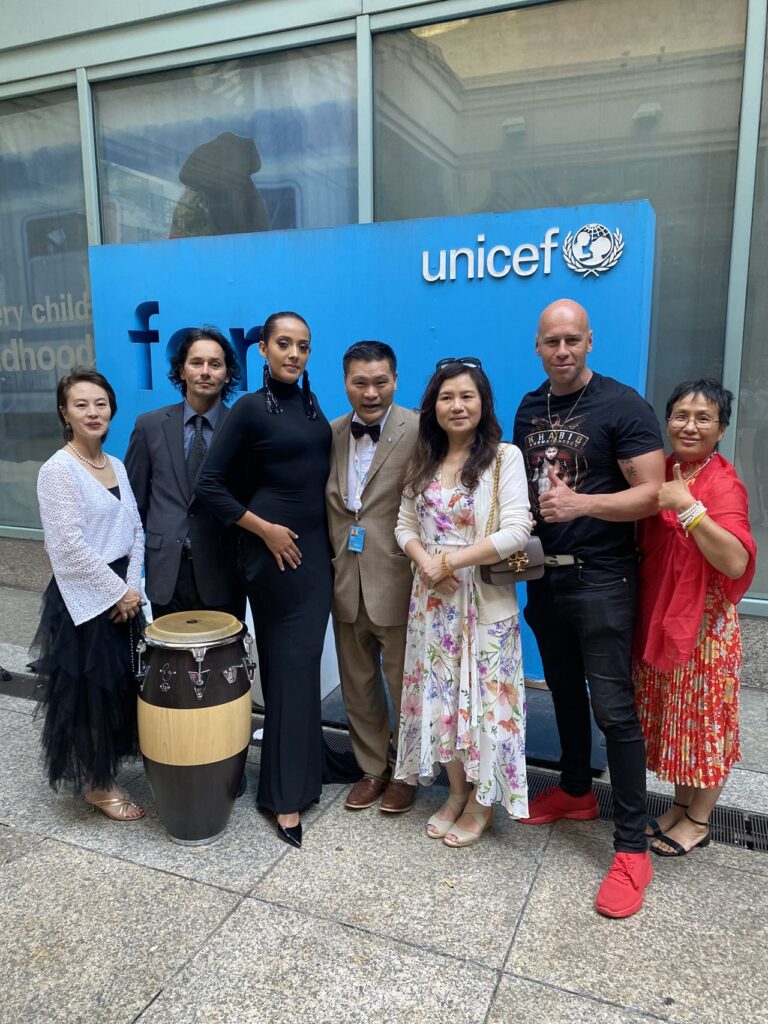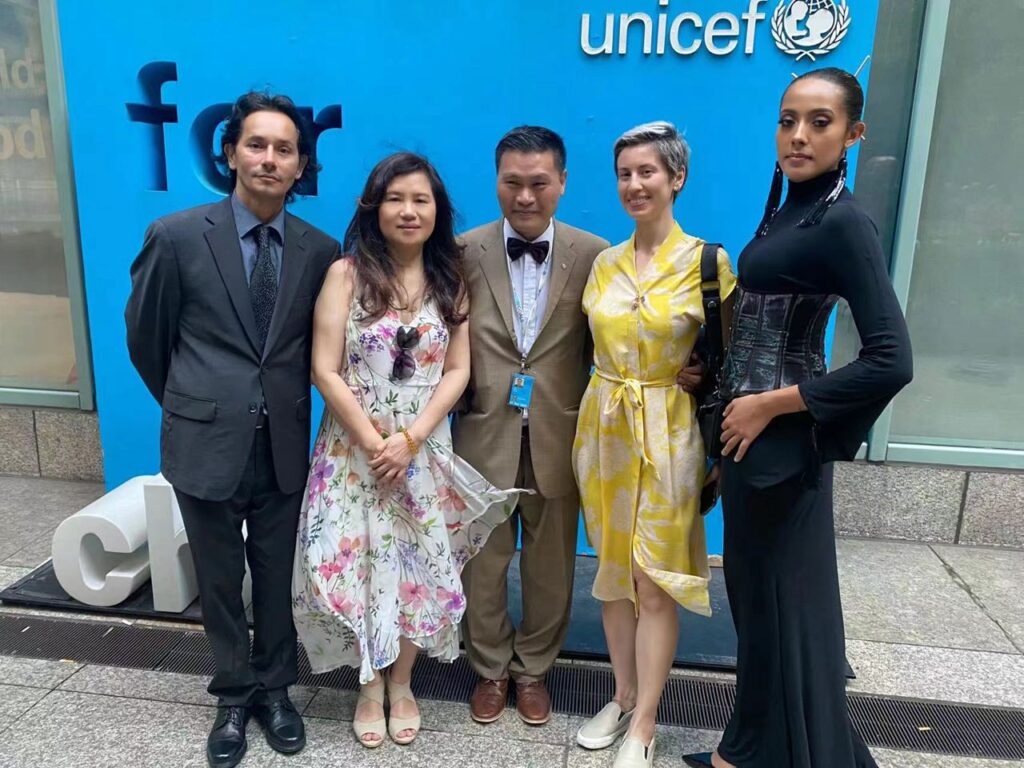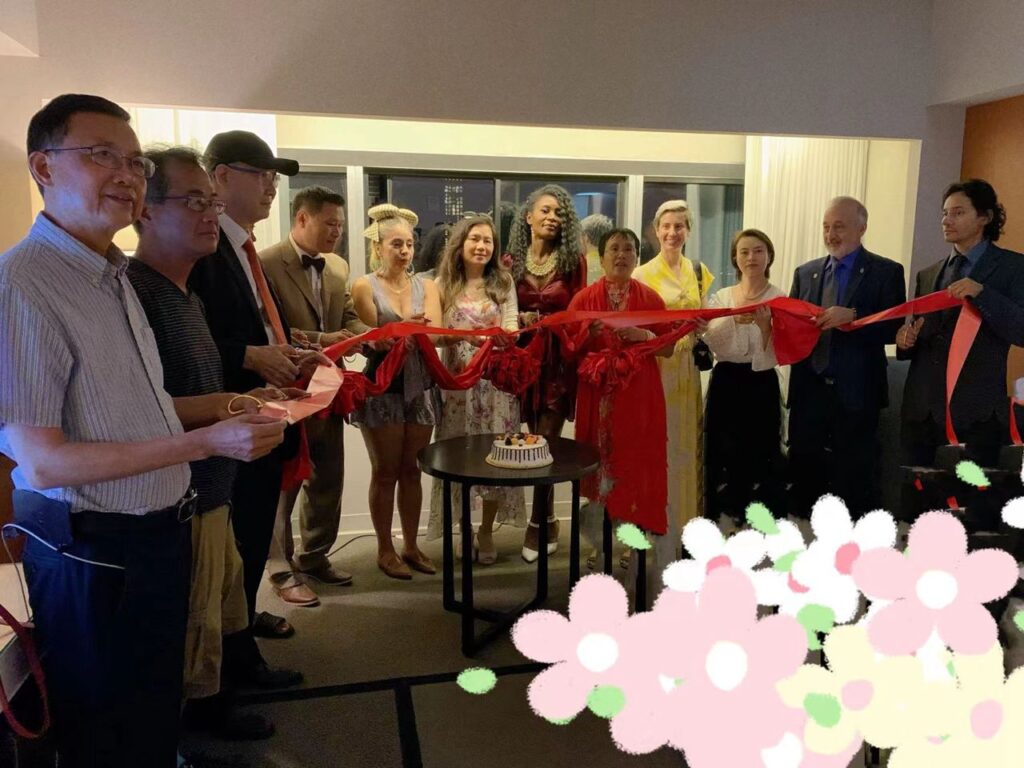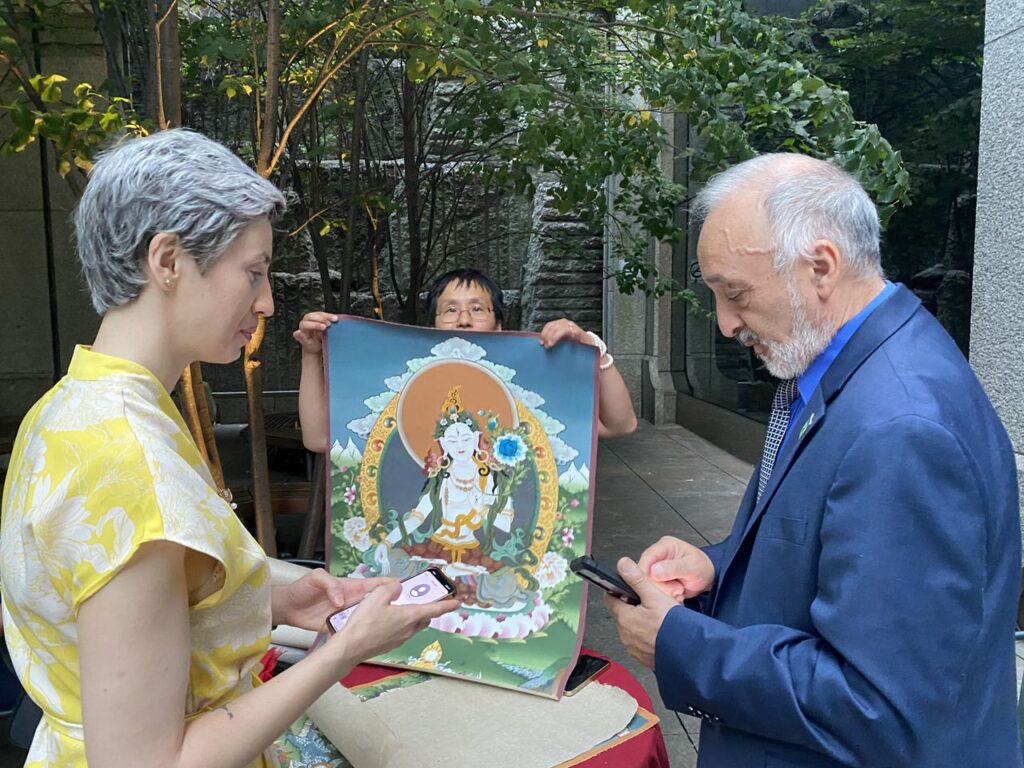 跨越山海,超越国界。跨越万国九州、大自然的规律与和平发展进步,大爱文化艺术,大爱联合国,善良的人们永远站在文明历史正确的一边。祈求世界和平、和谐与安宁!
In the afternoon of Saturday, August 20, 2022, Chairman Andy Lin of United Nations Commutech Group successfully hosted another professional networking event at the United Nations Plaza in New York City in conjunction with a United Nations Thangka Arts Exhibition and Cultural Exchange for Venerable Khenpo Sonam Tshering Yoezer Rinpoche ("Rinpoche") of Bhutan. This was the fourth and last event for promoting love and world peace through exhibitions of Rinpoche's precious Thangka paintings in 2022. The United Nations Commutech Group wants take this opportunity to express their gratitude in advance to the United States Consular Officers for appreciating their collective efforts and granting their invitation by approving Rinpoche's United States visitor visa application in the near future so that Rinpoche can visit and share his talents and wisdom in person at the United Nations and around the world to promote world peace and love.
Rinpoche has been specifically trained in Thangka painting in Bhutan. His Thangka paintings have received great appreciations and admiration by many from different ethnic and cultural backgrounds worldwide and have brought auspicious energy to those who came into contact with him, his Thangka paintings or teachings. Eight precious Thangka paintings from Rinpoche were introduced to about 60 guests on August 20, 2022, including distinguished guests such as leaders of nonprofit charitable organizations, musicians, actors, designers, artists, fashion models, medical doctors, real estate professionals and friends from all walks of life on this very auspicious day. Event guests were amazed by the Thangka paintings and showed great interest in learning about Buddhist arts and teachings by interacting with Rinpoche's disciples at the event. They expressed their strong desires to meet with Rinpoche in person at the United Nations in the near future to learn from his talents, compassion and wisdom.
Everyone enjoyed a great time with live music by musicians William Ruiz and Michael Wang, connecting with each other and sharing their ideas and passion. They expressed their gratitude to Chairman Andy Lin and the volunteers for making the event so meaningful and enjoyable. Chairman Andy Lin felt very honored by the support that he received from everyone at these events. Many of these guests returned again and again to these networking events because they felt the strong positive energy. Chairman Andy Lin extended his invitation to everyone who would like to join them at the United Nations by sharing ideas, talents and resources for love and world peace.